Our History
AG Net was founded in 2003 with a mission to provide productive, affordable and reliable solutions for SMEs in Asia Pacific. Based out from Singapore, we currently offers payroll outsourcing services, cloud based Human Resource Management and Enterprise Human Resource solutions.

Over the past few years, AGNet has expanded its footprints to more than 16 markets with more than 40,000 users in Singapore, Malaysia, Asia-Pacific and major global countries.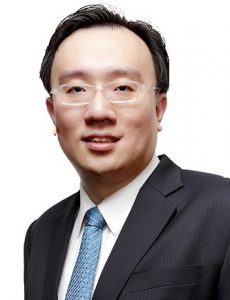 Management
Steve Koh is the Founder and Director of AG Net Pte Ltd. Since the launch of AGHRM solutions more than 10 years ago. He has personally deployed AG HRM to over 100 corporate customers.
Why Us?
Simplified solutions and services implementation to increase user adoption, reducing the total investment, complexities and time taken
End-to-end and comprehensive HRMS will provide the solutions and services for all your human resource management needs
Comply to statutory requirements and we are committed to continue to enhance our solution to meet changing government and statutory legalization at no additional cost to the user
100% Cloud to enable access anywhere and anytime via multiple devices and platforms